Go Find Book Tour 2019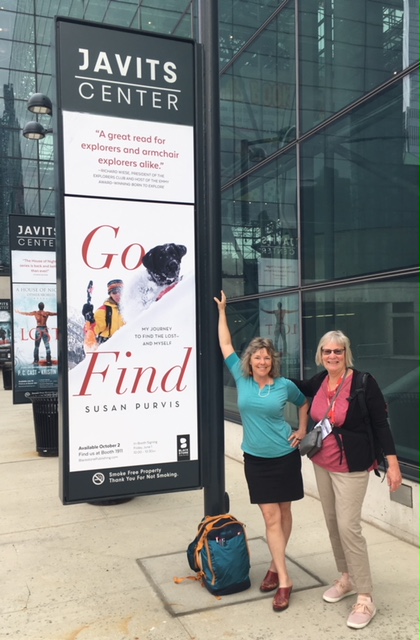 Image from outside Javits Center, New York City, NY Book Expo America
Click here for Upcoming Events
Soon to be added Events:

West Coast Tour including Washington and Oregon Winter, 2019
New York City Explorers Club, March 2019
Image from Blackstone Publishing booth at Book Expo America. NYC, NY 6/2018.
Update

Wilderness Medicine &

Avalanche

Courses 2018-19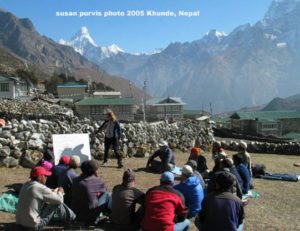 Avalanche Level I Whitefish, Montana.  December 21-23, 2018. Course offered by the American Institute for Avalanche Research and Education (AIARE) and Guides Montana. The course will be held at Great Northern Powder Guides.
Ready for some outdoor adventure? Play with search dogs? Learn about Mountain Rescue? K9 Training? Avalanche dogs?
Wilderness EMT Upgrade Course. March 26-30th, 2019 in Whitefish, Montana.
Wilderness First Responder Course. April 22nd-26th, 2019 in Whitefish, Montana.
Wilderness Recertification Course. April 24th-26th, 2019 in Whitefish, Montana.
Courses completed 2018
March 2, 2018. Bureau of Indian Affairs National Aviation Training  in San Diego, CA. Susan will be a guest speaking about Risk versus Benefit when working in high risk environments. Completed.
March 23-25, 2018. Susan will be teaching at Search and Rescue Avalanche Conference for MAT+SAR, PAWS, SEADOGS K-9 teams at Hatcher Pass, Alaska.
November 16-18, 2018. Wilderness First Aid Courses for women in media and film crew. Whitefish, Montana. Two spots left.
November 13-15th, 2018.  Wilderness First Responder– Recertification Course with Points North Heli, Lake Tahoe, CA.