Faculty at Fernie Writers Conference held in Whitefish, Montana
August 17, 2020 @ 9:00 am

-

August 23, 2020 @ 1:00 pm

MDT
Join Susan at the week-long Fernie Writers Conference in beautiful Whitefish, Montana USA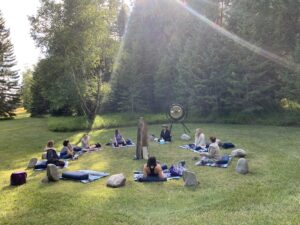 RAW REAL WRITE
This week-long workshop is a blend of life coaching and writing the 'hard stuff'.
Writing memoir, creative non-fiction or personal essay can be daunting.
Susan Purvis and Sara Fisher will provide a safe, caring, and listening environment for attendees to express their story, with authentic emotional exploration and connection.
We will address what is in the way of getting it onto the page and out into the world.
Susan will present story structure and function because having the right structure from the beginning will allow you to build a solid framework to tell your story.
Sara's will explore with you what is possible in your writing and in your life.
Writing, reading and critique are all part of the workshop. Special evening reads for the workshop attendees will be announced.
What is your story really about
? The criteria for quality storytelling are no different for self-published authors than for the traditionally published. Susan offers a dive into each facet of the storytelling proposition, which you can apply to your process to elevate your game and claim your career as a writer. Susan will use techniques modeled on the bestselling craft book "Story Engineering," by Larry Brooks, "the how and why stories work." Attendees will learn the 'Six Competencies of Successful Storytelling,' a guide for the beginner and a great refresher for the pro. Attendees will have a chance to share and/or restructure their own stories. Get it right the first time.
About the Conference
Due to the closure of the Canadian Boarder, the FWC will be held at in Whitefish, Montana for US citizens. Details about course location will be posted. 
The full schedule will be posted soon.
Registration is open.
 As before, the intensive workshop sessions are limited to eight to ten students. Early registration is encouraged to assure the spot you want.