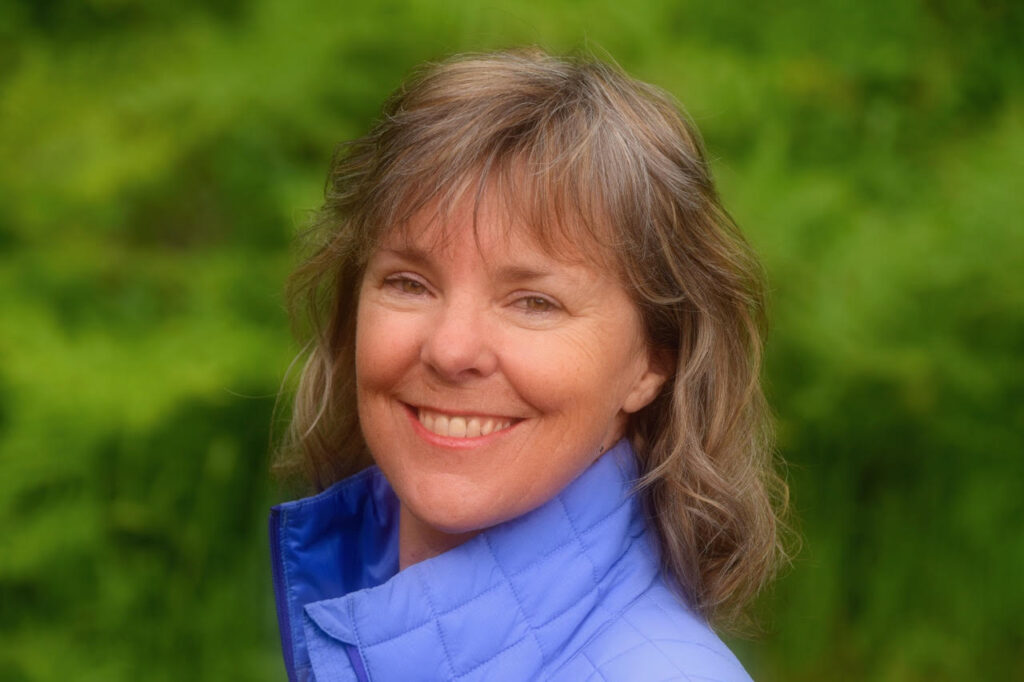 Susan Purvis
Keynote / Women Empowerment Speaker
Feeling Lost in Life? Off Path? or Buried Eight Feet Under?
Do you want to be the kind of person who knows exactly where you want to go, knows who you want to be, and has the courage to follow your path with perseverance, purpose, and passion?
Susan Purvis can help you find the spark, your spark, to start you on your path.
Bring Susan's inspiring story to your organization
Her writing has appeared in the New York Times
Susan is a renowned educator and entertaining speaker with over 20 years of public speaking experience. A committed life-learner, she has the unique ability to inspire those who listen to find their own purpose and passion. Her words motivate and empower you to take action in the areas of your life where you have become lost.
Susan's presentations include:
Compelling adventure stories

Practical lessons for life and business

Unique & vivid photographs from the hottest, coldest, and highest places on Earth

Thrilling images of mountain adventures and search & rescue missions
To book an event, contact susan@susanpurvis.com or 970-596-2999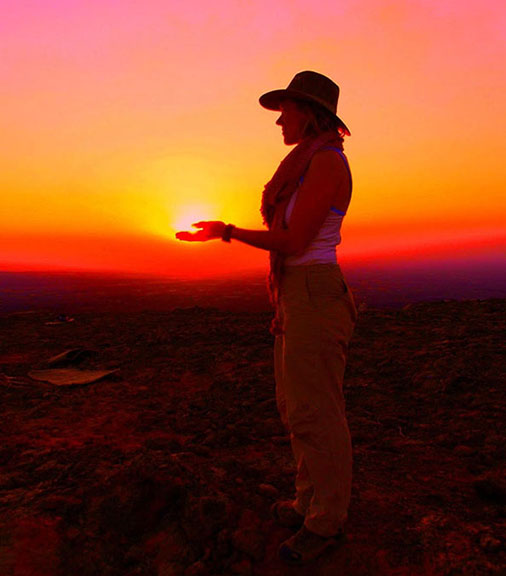 Rescuer
My name is Susan Purvis. Since the launch of Go Find, I've become the lost expert. I trained myself and a 5-week-old black Lab, Tasha to find the lost. We found people lost in the woods, buried in an avalanche, drowned in the water and succumbed to crime. We persevered because of passion and purpose to save lives. In our  tenure in Search and Rescue, we never left anyone behind.
I discovered in the process of writing Go Find, I was as lost as anyone I ever found. My husband left, my dog died, and I became so lost, buried so deep in grief that I thought I was going to suffocate. That's when I questioned why and how does the expert get lost.
My new passion and purpose is simple. 
I'm here to share my story so other people won't get lost or buried in their own metaphorical avalanche like I did. Through my empowerment speaking and educational courses, let me help you navigate your hardest challenges and fears and turn them into opportunities.
"Lostness doesn't only apply to losing the trail or going off the map in the wilderness. We can get lost in emotion, in addiction, in a relationship, in a business, or a life." – Susan Purvis, Go Find
Explorer
I am a member of the exclusive Explorer's Club alongside Jane Goodall, Margaret Mead, and Ann Bancroft.
I am an explorer, rescuer, author, and educator. Exploration and adventure is my comfort zone. I've traveled to all seven continents working in the world's hottest, highest, and coldest places. I've lived with indigenous cultures, traveled by foot, skis, bike, camel, Cessna, and dugout canoe to report on and capture the human spirit.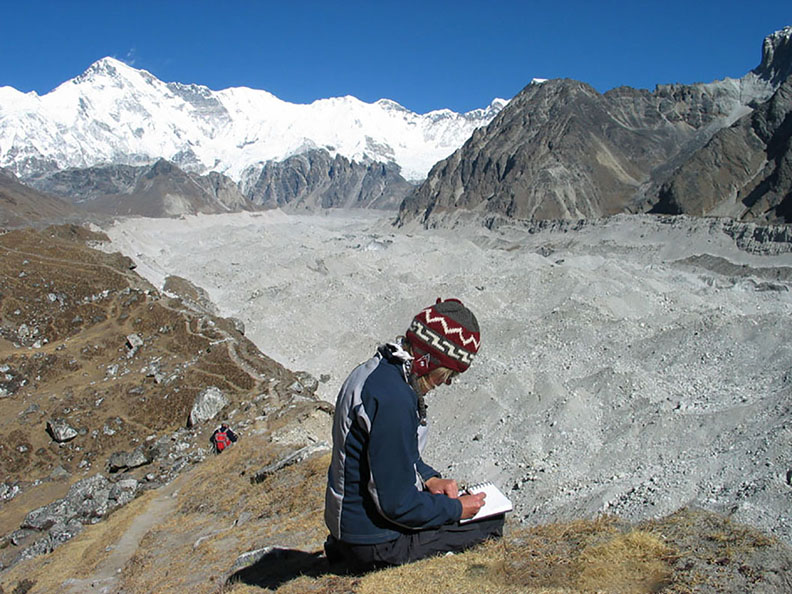 Author
Go Find: My Journey to Find the Lost – And Myself published by Blackstone Publishing October 3, 2019. Go Find is available in hardback, paperback, kindle, audio. I am the narrator of my 13-hour audio book.
As it turns out, my latest accomplishment—writing a memoir about one of my most worthy adventures—makes the list of the toughest tasks I have achieved. Narrating my memoir was like climbing Mt. Everest. What's your Everest?  Her writing has appeared in the New York Times.
Nautilus Book Awards –

Better Books for a Better World
Dedicated to excellence and high standards of both
substantive message and literary presentation, the
Nautilus program celebrates books that inspire and
connect our lives as individuals, communities, and global citizens.
Previous winners – Dalai Lama, Deepak Chopra, Caroline Myss, Brené Brown and many more.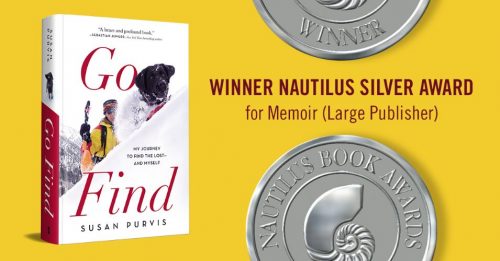 Educator
I save lives and teach others to do the same.
I have one main purpose—to empower curious minds through my memoir, Go Find, and my educational company, Crested Butte Outdoors International (CBO), based in Whitefish, Montana. My job is to inspire people and teach students how to think critically in unconventional settings.
Make your event memoriable and meaningful!
Keynote / Empowerment Speaker 1-3 hours with Q & A

Educational Speaking: Avalanche, Wilderness Medicine, K-9, Memoir Writing

Book Club Events – Susan can come to your book club or Skype in.
Inquiries at susan@susanpurvis.com or 970-596-2999