Susan Purvis is an inspiring, entertaining, and educational public speaker
From the hottest, coldest, and highest places on earth!
From Ethiopia to Antarctica to Nepal, Susan has seen people get lost. Even on a path, that's clearly marked, she continues to ask, "How do they lose their way?" In her journeys around the globe, she's found that people who are lost often show the same signs and symptoms. It all starts with denial.
Susan's best-selling and award-winning book tells her own story of denial and lostness.
From her tales of finding the lost, to the recognition of denial that was preventing her from finding herself, you will find Susan to be as interesting as anyone you've ever met.
Bring Susan's inspiring story to your organization.
Susan is a renowned educator and entertaining speaker with over 25 years of public speaking experience. A committed life learner, she has the unique ability to inspire those who listen to find their own purpose and passion. Her words motivate and empower you to take action in the areas of your life where you have become lost. Susan is represented by Executive Agent Wendy Hirdler of Key Speakers, a woman-owned, highly successful, state-of-the-art speaker's bureau. Email Wendy directly by clicking here.
"As a former Naval Aviator, test pilot, and astronaut, Susan Purvis ranks at the top with the best instructors and speakers I have seen in my career. She presents with ease and confidence. Her presentation style is extremely professional with a good bit of humor and artistic talent thrown in for good measure. She knows her stuff like the back of her bandaged hand!"
They call me "the denial expert," – a note from Susan
It wasn't easy to share vulnerabilities and explore the deepest part of myself so openly. The process took eight years.
My story is about being lost—lost in denial about my marriage, my life, and my purpose. But Tasha, a five-week-old Labrador retriever with the face of a baby bear, fur as black as obsidian, and the temperament of an NFL linebacker changed all that.
I am a writer, writing coach, and public speaker.  I help people find their way, whether on the trail or on the page. As a guide in the mountains, leading an expedition, or mining your story on Zoom, it's what I do best: helping you work through your pain to live your best life.
My insider's knowledge of finding the lost–to being lost–and to crawling my way out of grief enables me to lead countless others through their hardest challenges
I save lives. I teach humans and canines to do the same.
I coach others to tell their story. To find themselves.
Sometimes, my clients don't even realize they're lost…until, together, we find their purpose in life. And that's when their real story begins.
—Susan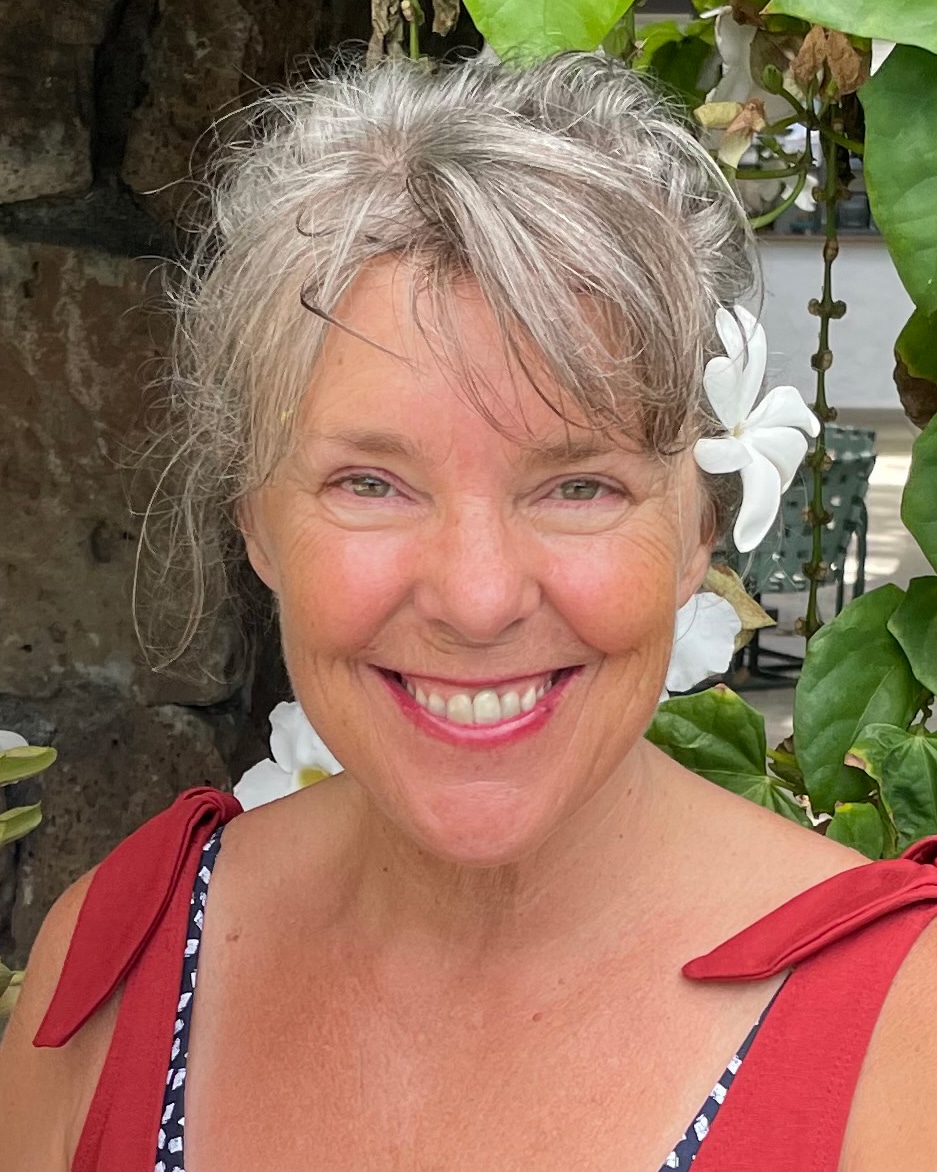 Susan Purvis in her 60th year in Oahu Hawaii, shining bright after 3 years of sobriety and fitness training.
I was as lost as anyone I ever found.
Susan had to take a long look in the mirror before writing her memoir, Go Find. She ultimately faced her own denial. And that's what she does best.
When she's not educating people "how to save lives," she's helping them save themselves.
Susan is a Wilderness Medicine Educator and Author and spent over two decades being called into action to keep people alive, and teaching people how to STAY ALIVE.
She tells her captivating story through the lens of her mistakes working and saving lives in the mountains and the many revelations along her way. Susan is highly effective at presenting serious information in a captivating, engaging, and humorous way.
Susan's presentation includes:
How she stepped into her adventurous life path—and how you can, too.

How women break through the glass ceiling in a "mans world" through unstoppable determination.

How living your dream gives you purpose and passion. 

Thrilling images of mountain adventures and search & rescue missions.
What you will learn:
What lostness is and how to recognize when it's time to dig yourself out

How to look deep inside of yourself to ask yourself if you want to stay comfortably in denial, or if you're ready to start digging. 

How to let go of the fear that keeps you in your comfort zone

Practical lessons for life and business.
Read Susan's official biography.
Her outdoor education company, Crested Butte Outdoors International captured the attention of The Oprah Show, the US Secret Service, the FBI, and the Navy Seals. Her exploits put her in Smithsonian, Wall Street Journal, The New York Times, and on CNN. She appeared on the science documentary, "The Hottest Place on Earth" for the BBC and Discovery Channels. She consulted for National Geographic Channel, truTV, and in 2013 embarked on an epic 45-day expedition to Queen Maud Land, Antarctica.
An acclaimed author, renowned educator, Susan is an entertaining keynote with over 20 years of public speaking experience. Whether it's an intimate gathering with men who protect the president, a national outdoor trade show, or the private setting at one of the Turner Ranches, Susan has spoken to over 10,000 individuals from CEO's and corporate investors, and on the international stage. Susan connects with the audience keeping them listening, laughing, and learning. Her speaking topics include motivation/inspiration, travel, health and wellness, avalanche, and wilderness medicine education to K-9 search and rescue.
With a passion for mentoring women and men in outdoor risk, Susan is matter of fact, direct with a soft leadership tone in her teaching style.
In 2003, Susan and Tasha, her search and rescue canine, were honored by the US House of Representative, receiving Congressional Recognition for their "unselfish neighbor-helping-neighbor," an acknowledgment of their heroic avalanche rescues in the high country of Colorado.
In 2018, Susan launched her best-selling memoir, Go Find: My Journey to Find the Lost—And Myself. A tale of a woman, against all odds, finding her purpose and passion and never looking back.
Susan Purvis is a Lead Instructor with Wilderness Medical Associates and the American Institute for Avalanche Research and Education (AIARE). She is a professional member of the American Avalanche Association (AAA), the Explorers Club, Wilderness Medical Society, and ex-Mountain Rescue Association member.
Susan Purvis lives in Whitefish, Montana near Glacier National Park.
Digging Deep To Find Your Truth. As an accomplished, adventurous outdoor woman, Susan Purvis was as lost as anyone she'd ever found. Susan and her search dog Tasha became one of the best alpine...
read more
Becoming your very best by helping others. In what areas of your life are you putting yourself first? It's a question we should be asking ourselves. As adventure tourism explodes in the high country...
read more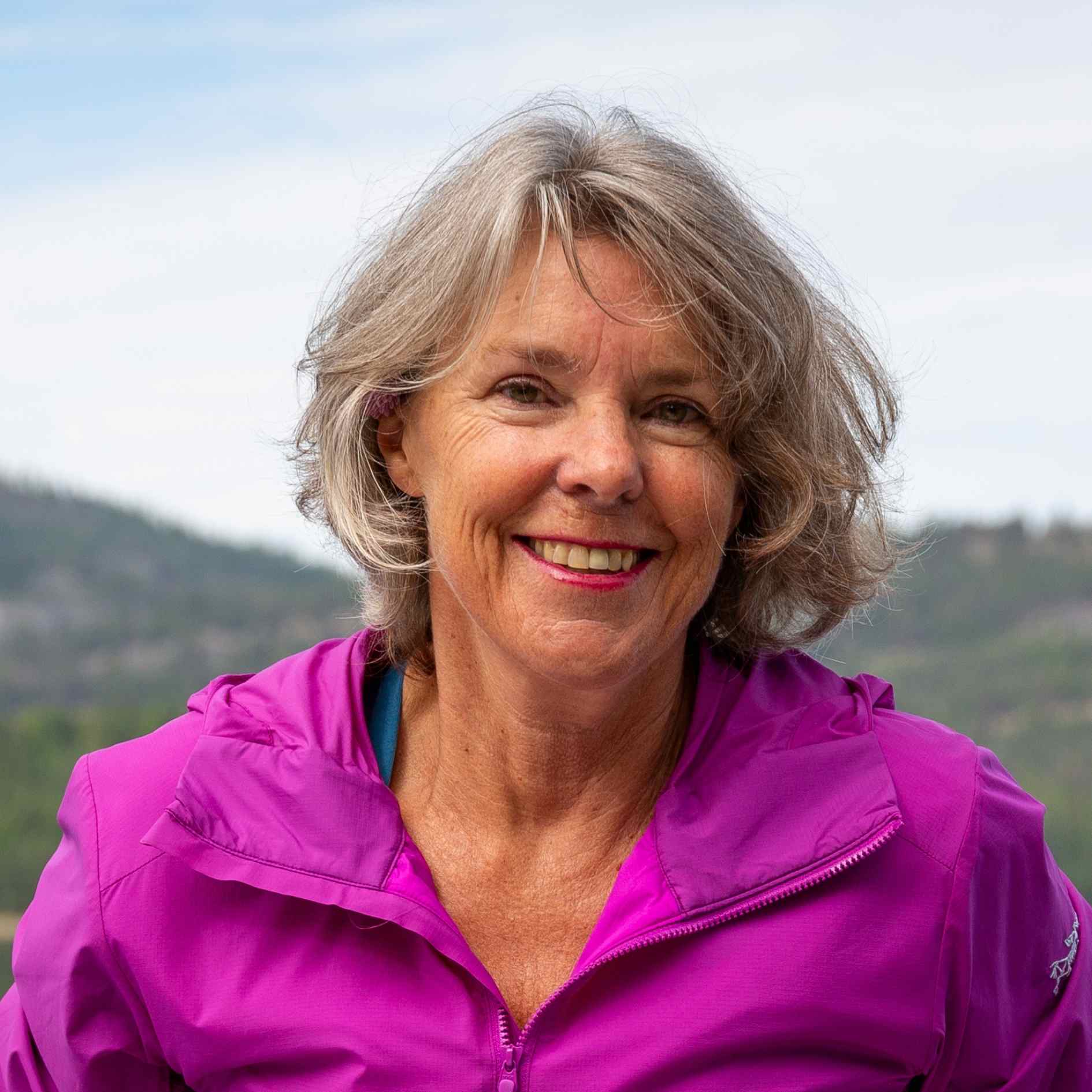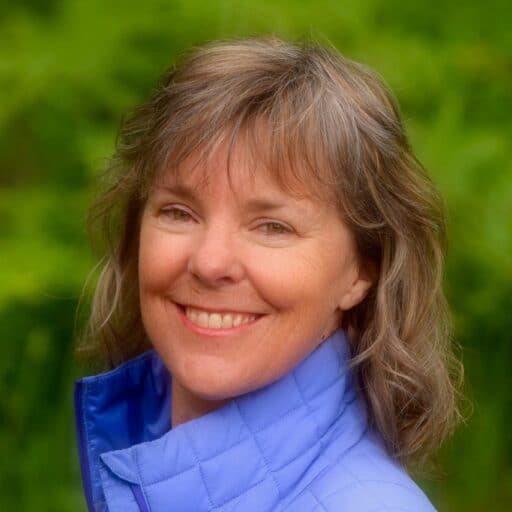 HIRE SUSAN TO SPEAK
CONTACT SUSAN