Embark on a Journey of Unparalleled Wilderness Education
with Susan Purvis
Susan is a trailblazer in medical training, leadership, and critical thinking for outdoor, low-resource, and remote professionals and leaders. When you choose a wilderness medicine class with Susan Purvis, you're not just enrolling in a course; you're entering a realm where expertise meets exploration and adventure. As an instructor-sponsor provider for Wilderness Medical Associates (WMA), Susan and her company, CB Outdoors, bring over 25 years of leadership in wilderness medicine and rescue to your course. WMS's cutting-edge curriculum, meticulously curated by a team of healthcare professionals, remains at the forefront of industry standards. Having been taught on every continent, our courses hold international recognition. Susan and her team deliver top-tier education in Wilderness EMS, Wilderness First Responder, Wilderness First Aid, and WFR Recertification in the heart of Montana. Read more…
Wilderness Medicine Courses
2-Day Wilderness First Aid
Wilderness First Aid (WFA) is the best and most comprehensive course of its kind to offer relevant and realistic first-aid training for seasonal outdoor activities or short-term wilderness endeavors and pursuits.
Wilderness First Aid is a 2-day introduction to general medical concepts and basic life support skills. It is targeted to the outdoor enthusiast on day trips or short adventures. Through medical scenarios, we emphasize team and leadership building,  strong communication, and personal confidence. We have a lot of fun too. The course is taught by CB Outdoor professional instructors with significant patient care and backcountry experience.
5- Day Wilderness First Responder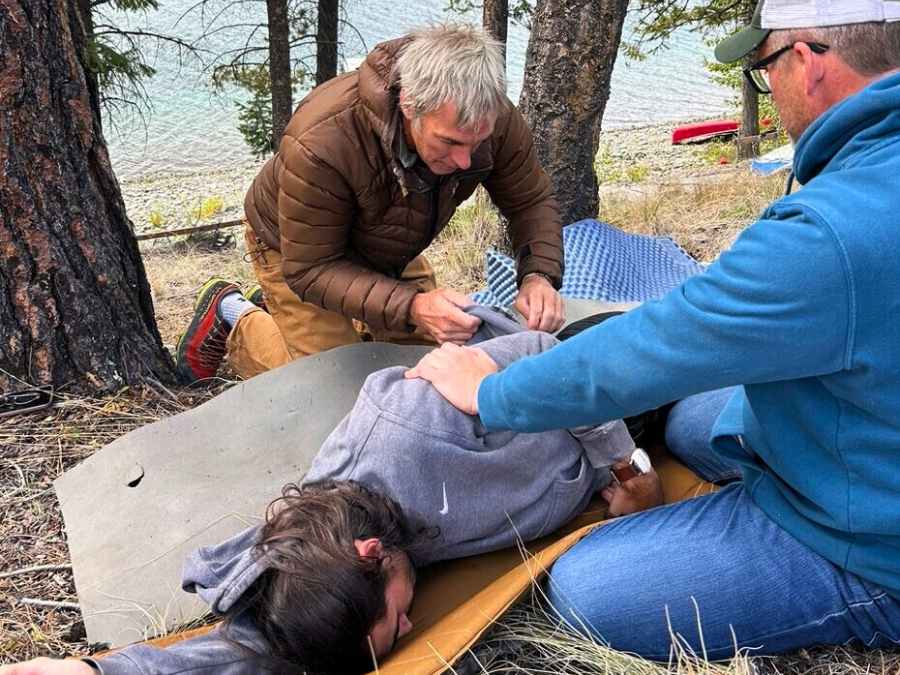 Beginner to Experienced| 5-Day Course
Wilderness First Responder (WFR) is the definitive course in medical training for outdoor educators and anyone who works or plays in remote areas.  This course is for leaders, guides, military, professional search and rescue teams, researchers, those involved in disaster relief and outdoor enthusiasts.
The curriculum is comprehensive and practical, including all of the essential principles and skills required to assess and manage medical problems in isolated and extreme environments. The 5-day format is for individuals and sponsors with less time available for on-site training and requires 25 hours of pre-course preparation. Successful graduates of this course will receive Wilderness Medical Associates' Wilderness First Responder, Anaphylaxis, and BLS/Healthcare Provider-level CPR certifications. 
5-Day Wilderness EMS Upgrade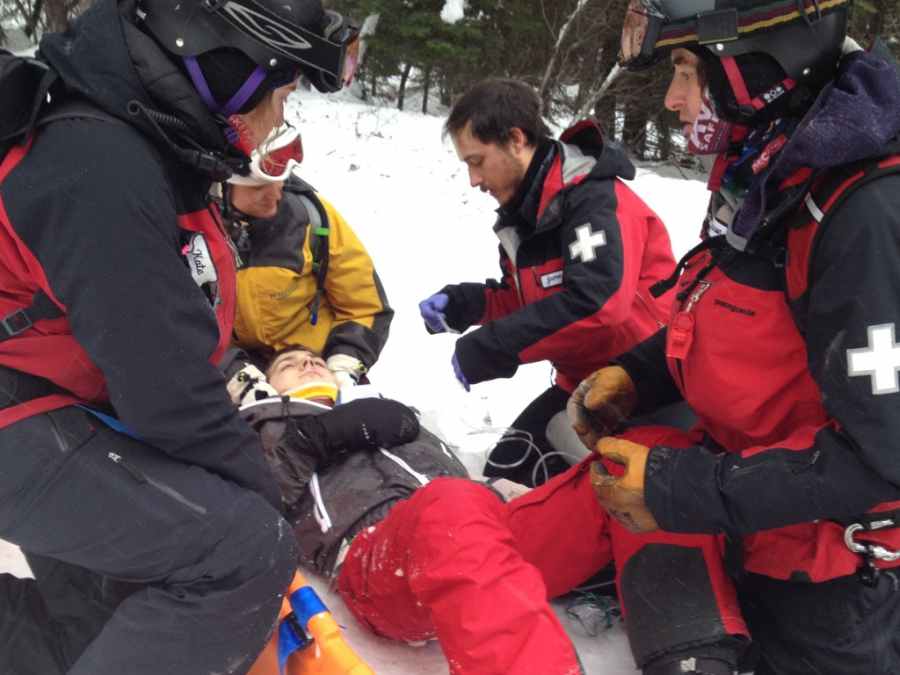 For Medical Practitioners
Wilderness EMS Upgrade training is for medical personnel who would like to enhance their skills and experience for use in rural, wilderness, and technical rescue settings. This course is popular with all levels of medical professionals but primarily geared toward pre-hospital EMS providers.
The Wilderness EMS Upgrade, or WEMS curriculum builds on EMS training and expertise to meet the special challenges of the remote and unconventional environment. It is designed for medical personnel working in rural EMS, search and rescue, law enforcement, disaster response, and on wilderness expeditions. This course represents the best application of the available science balanced by considerable clinical experience and the reality of providing medical care in difficult and dangerous places.
We are approved as a Continuing Education Provider by the California Board of Registered Nurses, and the WEMS upgrade course now provides 45 hours of CEUs for nurses. "Provider approved by the California Board of Registered Nursing, Provider Number CEP17692, for 45 contact hours."
3-Day WFR Recertification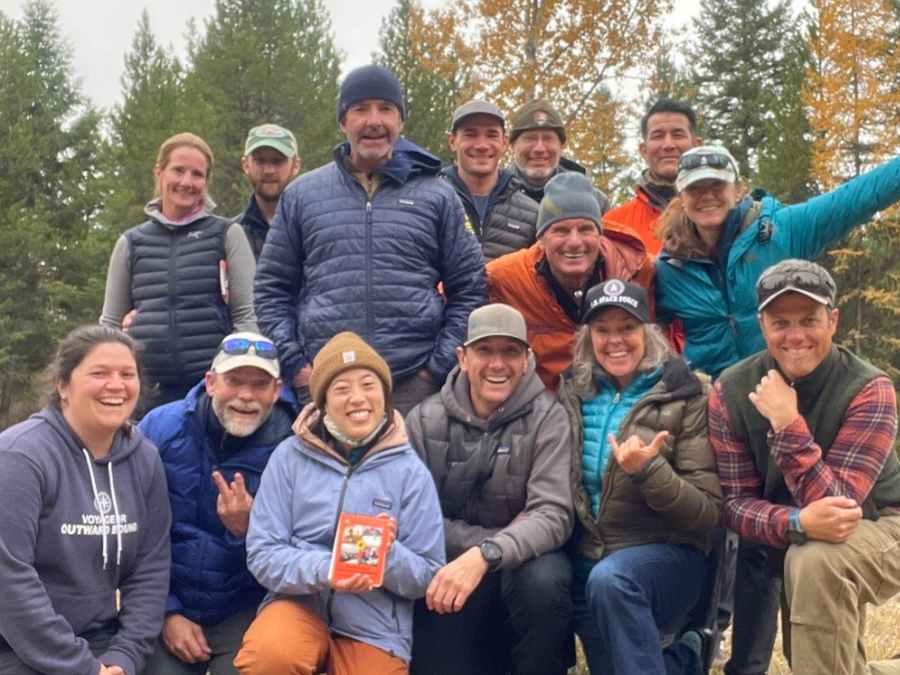 The WFR Recertification course is designed to recertify and refresh current Wilderness First Responders. We invites eligable WFR graduates from other wilderness medical schools to recertify with us. Students will review essential skills and wilderness protocols and will discuss relevant updates in wilderness medicine. The course focuses heavily on hands-on learning through patient assessment drills and guided discussion. The course is open to graduates of any WFR training course that was at least 64 hours long and completed within 3 years of the proposed recertification option.
Successful graduates of this course will receive Wilderness Medical Associates' Wilderness First Responder, Anaphylaxis, and BLS/Healthcare Provider-level CPR certifications. WMA WEMT graduates with a current EMT-B or Paramedic certificate may also recertify the wilderness portion of their WEMT with this course.
More About CB Outdoors
Founded by Susan Purvis in 1998, Crested Butte Outdoors, LLC, originally rooted in the vibrant ski town of Crested Butte, Colorado, has evolved into a female-owned business now thriving in Whitefish, Montana—just a stone's throw from Glacier National Park.
CB Outdoors has cultivated the expertise of a broad spectrum of individuals, spanning from homemakers, forestry rangers, and professionals in the business world to elite Search and Rescue (SAR) teams and special forces, including the Secret Service, FBI, Navy Seals, and combat medics.
Susan and her team aren't just educators; they're seasoned practitioners—patrollers, guides, mountaineers, sailors, skiers, and hikers. Above all, they are your colleagues in the field. CB Outdoors distinguishes itself through practical, hands-on, field-based learning, offering courses in Northwest Montana or tailored to your specific location. For those seeking a bespoke learning experience, custom courses are readily available upon request. Join us and elevate your wilderness skills with the experts who live and breathe the great outdoors.
Susan Also Teaches Avalanche Courses
A stalwart in avalanche education, Susan Purvis not only assumes the role of an avalanche course leader for the American Institute for Avalanche Research & Education (AIARE) but also holds esteemed memberships in the American Avalanche Association and The Explorers Club. As a dedicated avalanche course leader, Susan partners with several organizations such as The Mountain Guides Montana, Great Northern Powder Guides, and Snowbird Powder Guides, imparting her expertise in both level 1 and level 2 avalanche courses.
With a focus on practical knowledge, Susan extends her teaching to Military Winter Warfare Mobility courses in both Montana and Utah. If you represent a specialized group eager to delve into the nuances of avalanche safety, consider reaching out to Susan. She's adept at customizing and arranging tailored sessions to ensure your team gains invaluable insights into avalanche preparedness.
HIRE SUSAN TO SPEAK
CONTACT SUSAN